slot kartu SIM pengganti
This page is translated by robot. You may
contact us
if you have any questions on this item.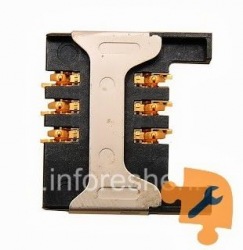 slot kartu SIM pengganti
Jika konektor rusak kartu BlackBerry SIM, Anda tidak dapat menggunakan — perangkat itu hanya akan "batu bata". Kami dapat membantu Anda dengan mengganti slot kartu SIM. Kami akan melaksanakan konektor pengganti 1-5 hari, tergantung pada model BlackBerry.
Get this service via
mail-in worldwide
. Easy as 1-2-3-4, and top-level quality are guaranteed.
Mengganti slot SIM di BlackBerry
Jika rusak slot kartu SIM pada BlackBerry tidak mungkin untuk memanggil, menulis SMS dan pesan messenger dan e-mail itu tidak mungkin. Tentu saja, dalam perbaikan hal ini hanya diperlukan.
Keputusan untuk menggantikan slot SIM sebagai "perbaikan" itu, dalam banyak kasus tidak mungkin: itu adalah karena kerusakan fisik ke kontak nya. Untuk penggantian, kita menggunakan konektor SIM asli yang khusus untuk perangkat BlackBerry yang berbeda. Mengganti konektor kartu SIM — bekerja cukup keras, karena umumnya memerlukan kerja solder (pada beberapa model BlackBerry, semua konektor kartu SIM yang sama dilepas).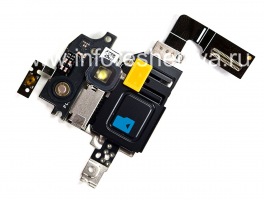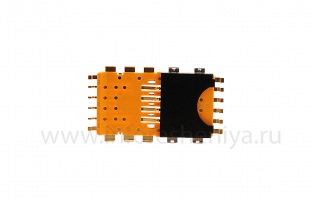 Dimensi SIM-card berbeda: "biasa" (semua model BlackBerry OS 4-7), «mikro» (Z10, Q10, Z30, dll) dan "nano» (Passport, Classic). Harap dicatat, kami tidak menyarankan Anda menggunakan adaptor dari satu jenis kartu SIM ke yang lain, karena mereka adalah penyebab paling umum dari konektor kerusakan. Adapter dan melekat melanggar integritas konektor.
slot kartu SIM dapat diganti pada semua model BlackBerry standar GSM, termasuk:
BlackBerry Passport
BlackBerry Classic
BlackBerry Z30, Z3, Leap
BlackBerry Z10
BlackBerry Q10, Q5
BlackBerry 9900/9930 Bold
BlackBerry 9700/9780 Bold
BlackBerry 9850/9860 Torch
BlackBerry 9000 Bold
Daftar lengkap model dan harga pengganti, lihat di atas dengan bantuan dari elemen "harga layanan untuk model BlackBerry».