Teclado chip de reemplazo
This page is translated by robot. You may
contact us
if you have any questions on this item.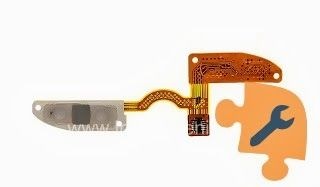 Teclado chip de reemplazo
Si tiene problemas con el teclado (botones de llamada y los menús) son a menudo manera de salir es reemplazar su sustrato (chip). Si la unidad se moja, botones de llamada o menús no funcionan, duplicar, o no están funcionando como debe — usted necesita un teclado chip de repuesto.
Realizar en el lugar de 15-50 minutos.
Get this service via
mail-in worldwide
. Easy as 1-2-3-4, and top-level quality are guaranteed.
Teclado chip de reemplazo en un centro de servicio especializado BlackBerry
Teclado (también llamado el teclado "superior") para BlackBerry incluye cuatro botones: Llame, Menú, Atrás, Cancelar llamada. Casi todos los modelos de BlackBerry, estos botones están alineados con el teclado principal, pero en algunos casos, por ejemplo, BlackBerry 9800/9810 Torch o BlackBerry P'9981 Porsche Design, el teclado es un elemento separado. Teclado de la viruta en algunos casos es un componente separado.
Es importante señalar que el teclado no está disponible en modelos de BlackBerry que ejecutan BlackBerry OS 10, y debo decir que esto crea considerables molestias. Después de todos los botones físicos es mucho más cómodo de usar, incluso en comparación con los gestos avanzados "decenas".
En caso de daños en el teclado, simplemente necesita ser reemplazado (o reemplazarlo con un chip) — utilizar el dispositivo será simplemente imposible. Entre los problemas comunes — pulsaciones de teclas duplicadas, el daño físico y la humedad. Los problemas se resuelven por lo general mediante la sustitución de un teclado o sus fichas, dependiendo de los modelos de BlackBerry y la naturaleza de los huecos. Nuestro centro de servicio especializado teclados BlackBerry disponibles, así como chips para ellos, y los especialistas competentes son capaces de realizar las piezas de repuesto "en el acto".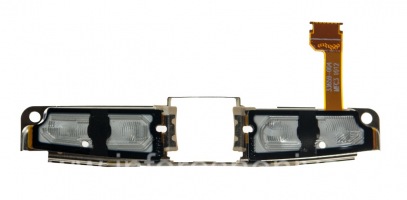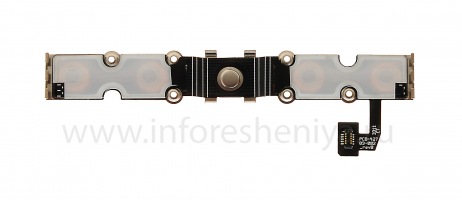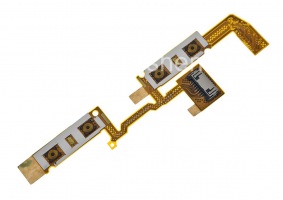 Teclado de la viruta puede ser en algunos modelos de BlackBerry, incluyendo:
BlackBerry P'9981 Porsche Design
BlackBerry 9800/9810 Torch
BlackBerry 9790 Bold
BlackBerry 9850/9860 Torch
La lista completa de modelos y precios vea arriba de reemplazo mediante el "precio del servicio para su modelo de BlackBerry».