لتحل محل فتحة بطاقة الذاكرة
This page is translated by robot. You may
contact us
if you have any questions on this item.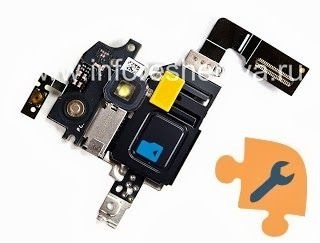 لتحل محل فتحة بطاقة الذاكرة
ليحل محل مطلوب فتحة بطاقة الذاكرة إذا كان الجهاز لا "رؤية" بطاقة الذاكرة أو العمل معها بشكل صحيح.
الموعد النهائي يعتمد إلى حد كبير على الطراز: من 15 دقيقة إلى 5 أيام.
Get this service via
mail-in worldwide
. Easy as 1-2-3-4, and top-level quality are guaranteed.
لتحل محل فتحة بطاقة الذاكرة على بلاك بيري
بطاقات ذاكرة microSD، على الرغم من صغر حجمها (11 × 15 × 1 مم)، لديها كمية كبيرة من التخزين. أجهزة بلاك بيري التي تعمل على قارئ بطاقة يمكن أن تعمل مع بطاقات ذاكرة تصل إلى 128 غيغابايت (لاحظ أكبر قدر ممكن من بطاقات الذاكرة المدعومة بلاك بيري يعتمد على إصدار — نظام التشغيل "منتعشة"!).
في حالة وقوع ضرر على فتحة بطاقة الذاكرة على بلاك بيري أنك لن تكون قادرا على استخدام ذاكرة خارجية (بلاك بيري يستخدم شكل مايكرو) لتخزين الصور وأشرطة الفيديو، الموسيقى والمستندات. وهذا يخلق صعوبات كبيرة والجهاز يصبح معيب.
القرار هو استبدال فتحة بطاقة الذاكرة ك "إصلاح" أنه في معظم الحالات فإنه من المستحيل: فإن ذلك يرجع إلى الأضرار المادية لعلاقاته. لاستبدال، ونحن نستخدم الروابط الأصلية التي هي محددة لأجهزة بلاك بيري مختلفة. استبدال — فتحة لبطاقة ذاكرة العمل الشاق جدا، لأن تتطلب في معظم الحالات عمل لحام (على بعض النماذج من بلاك بيري، كل نفس، والموصلات هي بطاقات الذاكرة القابلة للإزالة).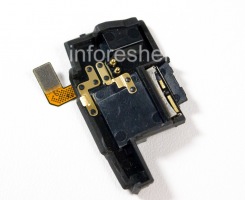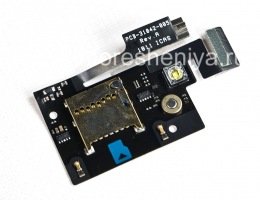 يمكن استبدال فتحة بطاقة الذاكرة على جميع موديلات أجهزة بلاك بيري، بما في ذلك:
بلاك بيري Classic
بلاك بيري Passport
بلاك بيري Z10
بلاك بيري Q10، Q5
بلاك بيري 9900/9930 Bold
بلاك بيري 9700/9780 Bold
بلاك بيري 9850/9860 Torch
بلاك بيري 9000 Bold
قائمة كاملة من النماذج ومعدلات الاستبدال، انظر أعلاه مع مساعدة من العنصر السعر "الخدمة للحصول على النموذج الخاص بك بلاك بيري».