penggantian touchscreen
This page is translated by robot. You may
contact us
if you have any questions on this item.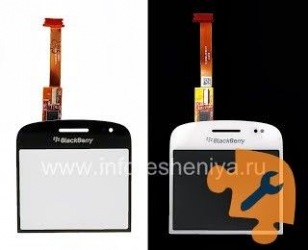 penggantian touchscreen
Touchscreen BlackBerry — sangat "sensitif" merusak smartphone Anda dan tidak dapat diperbaiki dalam hal kesalahan. Jika BlackBerry Anda rusak atau touchscreen, — satu-satunya solusi yang mungkin untuk penggantinya rusak.
Harap dicatat bahwa dalam beberapa kasus (misalnya, pada Z10 BlackBerry dan Q10), layar LCD tidak dapat dipisahkan dari layar sentuh, dan penggantian komponen ini secara terpisah tidak bisa, — merujuk ke layanan Penggantian Layar dalam perakitan dengan layar sentuh.
Lakukan di tempat bagi 15-45 menit.
Get this service via
mail-in worldwide
. Easy as 1-2-3-4, and top-level quality are guaranteed.
Mengganti touchscreen BlackBerry di pusat layanan khusus
Perbaikan dan penggantian layar sentuh BlackBerry — tantangan bahkan untuk profesional, karena memerlukan pembongkaran yang benar dan lengkap dari smartphone, pembongkaran layar sentuh rusak dan memisahkannya dari tampilan, instalasi baru dari touchscreen baru, perakitan dan pengujian smartphone.
Gejala kerusakan pada layar sentuh BlackBerry:
Retak pada layar
smartphone tidak merespon sentuhan Anda, tidak bekerja "Touch Screen Panel". Layar ini dapat menampilkan gambar
Gambar pada smartphone "tersentak" seolah-olah seseorang untuk "sensor" tanpa sepengetahuan Anda
Menampilkan beberapa model BlackBerry meliputi pelindung "sepotong kaca" (biasanya Curve seri ponsel), yang bukan layar sentuh dan tidak memiliki fungsi sentuh. Ini "kaca" hanya membawa sebuah fungsi pelindung dan estetika, tidak chip, dan dengan demikian lebih mudah untuk mengganti — melihat layanan Mengganti layar kaca .
Perusahaan mengkhususkan diri dalam perbaikan InfoResheniya smartphone dan tablet BlackBerry, dan untuk menggantikan layar sentuh Anda harus menghubungi kami. ahli kami berpengalaman dalam semua model BlackBerry, termasuk yang terbaru; Kami hanya menggunakan layar BlackBerry sentuhan asli untuk menggantikan; Setelah kami semua touchscreens untuk BlackBerry yang tersedia; direnovasi touchscreen, Anda mendapatkan jaminan dari 6 bulan.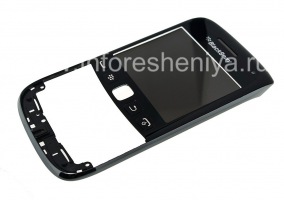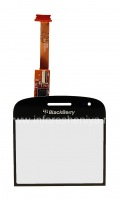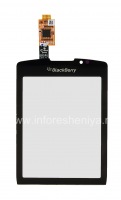 Mengganti layar sentuh (bukan di majelis itu, tanpa layar LCD) adalah mungkin pada beberapa model, BlackBerry, di antaranya:
BlackBerry Q5
BlackBerry 9790 Bold
BlackBerry 9900/9930 Bold
BlackBerry 9860 Torch
BlackBerry 9800/9810 Torch
BlackBerry 9520/9550 Badai
Daftar lengkap model dan harga penggantian layar sentuh BlackBerry lihat di atas menggunakan elemen "harga layanan untuk model BlackBerry».