Installation du clavier russe (non assemblées)
This page is translated by robot. You may
contact us
if you have any questions on this item.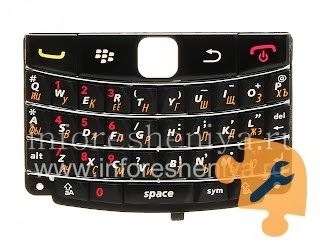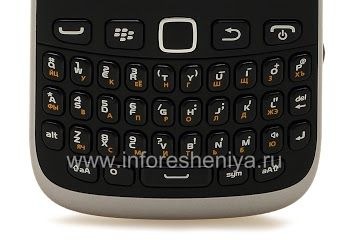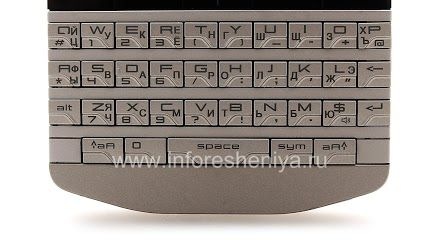 Installation du clavier russe (non assemblées)
Nous ne pouvons pas seulement acheter clavier russe pour BlackBerry, mais aussi de définir et de réaliser un programme de smartphones russification, qui est, nous sommes prêts à vous fournir une solution complète de russification. Nos experts vont installer clavier russe en place pendant 10-15 minutes — venir à notre spécialiste de Voyage bureau ou d'un service d'ordre.
Le prix indiqué ci-dessous, des services d'installation — pour clavier russe pas dans l'ensemble, pour le prix de l'installation du service dans l'ensemble de clavier, voir la appropriée page. Le coût du clavier lui-même est payée en plus (vous avez la possibilité de choisir un clavier, par exemple, ou une copie, graver ou lettres jaunes).
Get this service via
mail-in worldwide
. Easy as 1-2-3-4, and top-level quality are guaranteed.
Clavier pour BlackBerry dans le montage et l'assemblage — est-il une différence?
La différence de principe. "Keyboard ensemble» signifie que les éléments qui lui sont associés, comme la puce et le clavier à membrane initialement assemblés par le fabricant.
Chip avec un clavier à membrane est solidement fixé au clavier lui-même. Seule une telle configuration fournit l'idéal de sensations tactiles frappes et un ajustement précis dans un smartphone sans le "protubérance", simplifie l'installation du clavier.
Comparer les deux versions de claviers, et non pas dans l'ensemble à l'Assemblée:
Si vous avez pour votre BlackBerry modèles claviers dans l'ensemble, nous vous recommandons d'installer cette variante.
Sélection de clavier russe pour BlackBerry
Mettre en russe sur le BlackBerry est possible à la fois en présence du clavier russe, et sans elle: un clavier «QWERTY» russe et l'ensemble phonétique (translittération). — Idéal entrée de clavier russe, la seconde option est recommandée uniquement si le clavier russe pour vos modèles de BlackBerry ne sont pas disponibles.
Clavier russe est beaucoup plus facile de travailler avec les smartphones BlackBerry, offrant un confort et en tapant vitesse. Ayant établi clavier russe, vous vous sentirez comment facile et rapide, vous pouvez taper le texte, que le clavier original russe donnera un bel aspect esthétique à votre BlackBerry.
En présence de différents types de claviers pour BlackBerry:
Authentique clavier — est fabriqué par RIM BlackBerry. Assurance de la qualité du fabricant du BlackBerry
Copies — fabriqués au tiers raffineries du parti, alternative peu coûteuse au clavier authentique
Gravé — originale clavier anglais avec le dessin gravure de lettres russes
Nous vous recommandons de clavier authentique, mais offrent toujours un choix.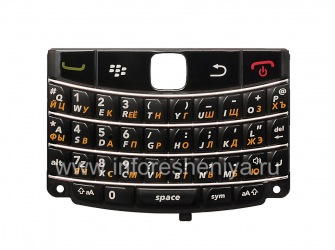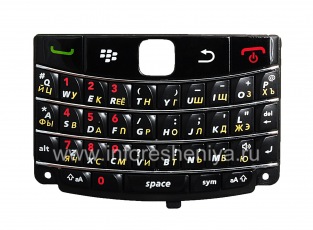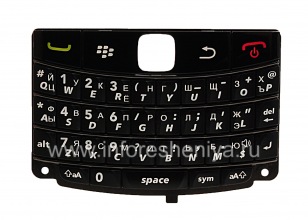 Pourquoi faire confiance à l'installation de spécialistes de clavier russe
Bien sûr, l'utilisateur peut acheter un clavier BlackBerry russe et installer vous-même. Toutefois, si vous n'êtes pas un expert, nous ne recommandons pas que vous enregistrez dans cette façon: pour installer le clavier, vous avez besoin d'outils spéciaux (tournevis classique ne tient pas), le démontage et le montage est associé avec le risque d'endommager l'écran et d'autres éléments de la puce de téléphone, souvent de démonter le BlackBerry avoir une connaissance de la séquence de démontage .
Vous pouvez afficher des articles et des vidéos sur le démantèlement du réseau BlackBerry, si vous êtes un spécialiste, ils vont vous aider dans la tâche de l'installation du clavier russe, si il n'y a pas — aider à assurer que cette tâche est préférable de laisser à un spécialiste.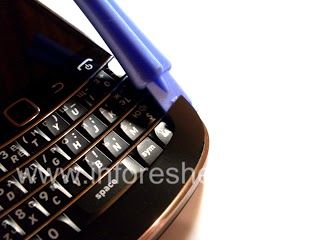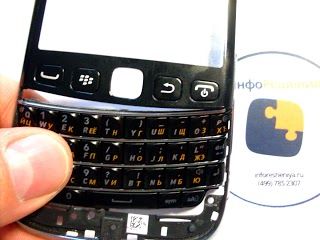 Contact, nous allons préparer votre BlackBerry à un travail confortable!