Ukufakwa ikhibhodi Russian (hhayi ababehlangene)
This page is translated by robot. You may
contact us
if you have any questions on this item.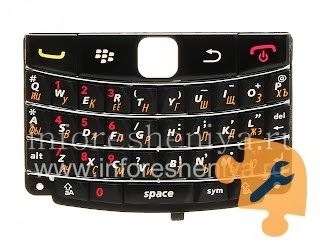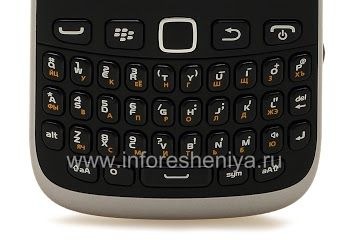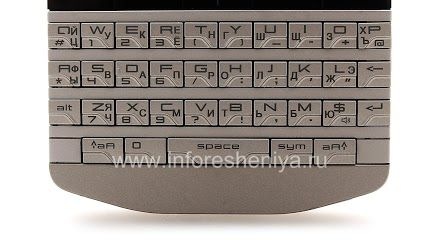 Ukufakwa ikhibhodi Russian (hhayi ababehlangene)
Asikwazi kuphela ukuthenga keyboard Russian for BlackBerry, kodwa futhi ukuba asethe okufunwayo afeze uhlelo of Russification smartphone, okungukuthi, sikulungele ukukunikeza isixazululo okuphelele Russification. Ochwepheshe zethu ngeke ukufaka ikhibhodi Russian endaweni ngesikhathi 10-15 — imizuzu ukuza ehhovisi lethu noma oda amasevisi specialist isheke-out.
Intengo kuboniswe ngezansi, — ukufakwa services for keyboard Russian alikho inhlangano, ngoba intengo ukufakwa service emhlanganweni ikhibhodi, bheka ikhasi esihambelanayo . Izindleko ikhibhodi ngokwayo ikhokhelwa ngaphezu (ungakhetha ikhibhodi, isibonelo, the original noma ikhophi ye-oqoshiwe noma izinhlamvu ophuzi).
Get this service via
mail-in worldwide
. Easy as 1-2-3-4, and top-level quality are guaranteed.
Keyboard for BlackBerry ebandleni futhi inhlangano — okukhona umehluko?
Umehluko isimiso. "Lo mhlangano ikhibhodi" kusho ukuthi izakhi ezihambisana naso, njengoba chip kanye ikhibhodi ulwelwesi ekucaleni wabuthela umenzi.
Idivayisi nge ikhibhodi ulwelwesi is ngokuphepha unamathele ikhibhodi ngokwayo. Kuphela ukumisa enjalo inikeza umqondo ethintekayo emizweni ukuchofoza izinkinobho futhi kufanelekile eqondile smartphone ngaphandle "protrusion", lula ukufakwa ikhibhodi.
Qhathanisa ezimbili izinguqulo keyboard, hhayi inhlangano emhlanganweni:
Uma une imodeli yefoni yakho amakhibhodi BlackBerry emhlanganweni sincoma ukuthi ufake lokhu kuhluka.
Ukukhethwa keyboard Russian for BlackBerry
Ingena in Russian on BlackBerry kungenzeka kokubili ebukhoneni ikhibhodi Russian, futhi ngaphandle kwalo: a Russian ikhibhodi "QWERTY" futhi isethi ifonotiki (lokuhusha). Ideal — input ikhibhodi Russian, ukhetho lwesibili Kunconywa kuphela uma Keyboard Russian for BlackBerry nge imodeli yefoni yakho ayitholakali.
ikhibhodi Russian ilula kakhulu ukusebenza nge BlackBerry Smartphones, ukuqinisekisa induduzo futhi abhale isivinini. Umi ikhibhodi Russian, uzizwa sengathi ukhululekile futhi umbhalo kungenziwa zibhalwe ngomshini ngokushesha, njengoba ikhibhodi original Russian uyonika nice look tebuciko ukuze BlackBerry yakho.
Ukuba khona izinhlobo ezahlukene keyboard for BlackBerry:
Qinisekile — ikhibhodi akhiwe RIM BlackBerry. Quality Isiqinisekiso umenzi BlackBerry
Utsatsela — ekhiqizwa at zokuwuhluza third party, ehlukile engabizi ikhibhodi Qinisekile
Umbhalo — original English ikhibhodi ngemigwalo Umbhalo oqoshiwe izincwadi Russian
Sincoma ukuthi ikhibhodi Qinisekile, kodwa ngaso sonke isikhathi ukunikeza lokuzikhethela.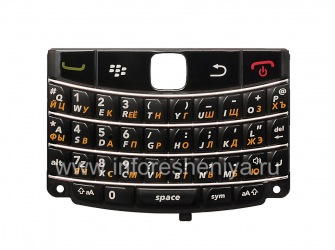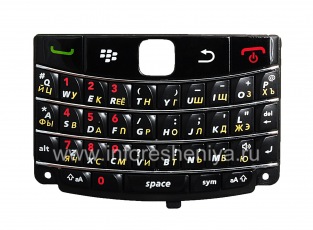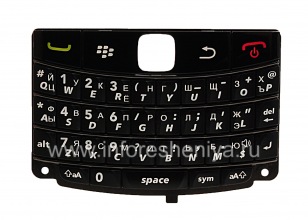 Kungani ababaphathise ukufakwa Russian ikhibhodi skill
Yiqiniso, umsebenzisi ungakwazi ukuthenga Russian ikhibhodi BlackBerry bese uyifake wena. Nokho, uma ungeyena uchwepheshe, singazi batusa ukuthi ugcine ngale ndlela: ukufaka ikhibhodi udinga amathuluzi akhethekile (screwdriver evamile ngeke sifanelane), disassembly nasemhlanganweni lihlotshaniswa ingozi yokulimaza kwesikrini kanye nezinye izakhi smartphone, ngokuvamile BlackBerry disassembly kumele ube nolwazi ukulandelana disassembly .
Ungabuka izihloko namavidiyo mayelana BlackBerry ukuliqaqa inethiwekhi, uma kukhona onguchwepheshe, bayokusiza emsebenzini ukufakwa ikhibhodi Russian, uma kungekho usizo — qiniseka ukuthi kungcono ukuphathisa le onguchwepheshe msebenzi.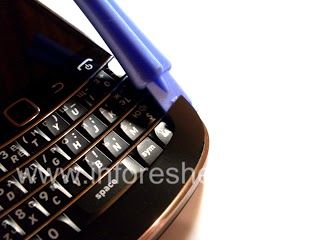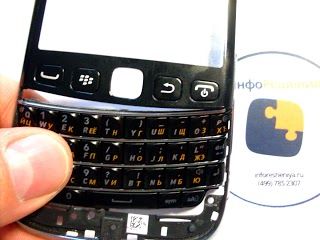 Ikheli, sikulungisele BlackBerry ukuze umsebenzi ntofontofo!