Ersetzen der Tastatur (nicht montiert)
This page is translated by robot. You may
contact us
if you have any questions on this item.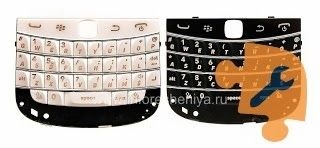 Ersetzen der Tastatur (nicht montiert)
die Installation der russischen Tastatur oder, im Gegenteil, die Englisch oder anderen Sprachen, natürliche Abnutzung, und andere: die Tastatur ersetzen kann in verschiedenen Situationen benötigt werden. Wenn Sie die Installation der russischen Tastatur — müssen sehen den entsprechenden Dienst .
Wir werden die Installation der Tastatur in Platz für 15 bis 40 Minuten durchzuführen.
Get this service via
mail-in worldwide
. Easy as 1-2-3-4, and top-level quality are guaranteed.
Ersetzen der Tastatur auf dem Blackberry in einem spezialisierten Service-Center
Die Tastatur ist eine Funktion des Blackberry-Smartphone. Es ist wegen der Bequemlichkeit der mit dem Text arbeiten, haben diese Geräte Führer in der Wirtschaft geworden. Es ist wichtig, auf dem Smartphone-Tastatur mit der Sprache zu installieren, die Sie am häufigsten verwenden, ob Russisch, Arabisch oder Hebräisch. Wenn Sie nur die englische Sprache auf dem Blackberry — benötigen, sollten die englische Tastatur zu installieren, und Sie nichts von der Typisierung ablenken.
Es ist wichtig, die ursprüngliche (verbindlich) Tastatur. Es ist wirklich wichtig für die Leistung von Arbeit und Leben der Tastatur. Und wenn Sie Ihr Handy-Modell Blackberry Tastaturen in der Versammlung haben, empfehlen wir Ihnen, diese Variante zu installieren.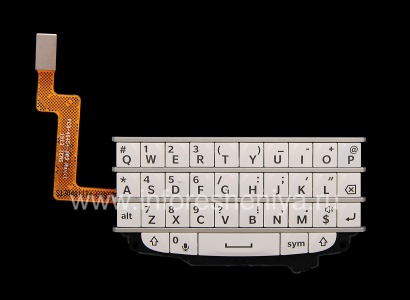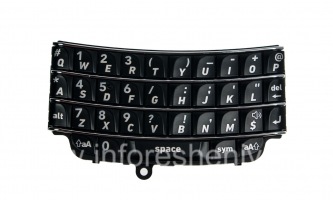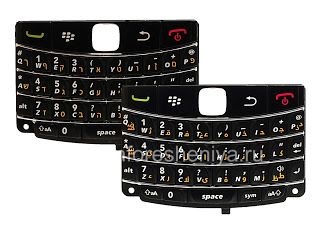 Der Service ist für alle Blackberry-Modelle mit einer physischen Tastatur, einschließlich:
Blackberry Priv
Blackberry-Q10, Q5
Blackberry P'9981 von Porsche Design
Blackberry 9900/9930 Bold
Blackberry 9800/9810 Torch
Blackberry 9700/9780 Bold
Blackberry 9720
Blackberry 9000 Bold
Blackberry Curve 9320/9315/9310
Auf dem Modell von Blackberry Priv ist eine Tastatur Ersatz nicht in der Montage kein Halter und — Montagehalter Ersatz gemeint.
Für Blackberry-Q10, 9900, wenn Sie ersetzen die Tastatur nicht in der Versammlung ist, erhalten Sie nur eine neue "Push-Button Oberfläche" wird das Gerät durch Drücken der Taste ausgeführt wird, wird die gleiche bleiben. Weil eine solche Änderung nicht genau mit dem ursprünglichen Substrat verglichen werden kann , und die Tastatur wird empfohlen , um die Tastaturanordnung ersetzen .
Eine vollständige Liste der Modelle und den Ersatzraten, siehe oben mit Hilfe des Elements "Preis der Dienstleistung für Ihr Modell Blackberry».