Ersatz-Chip Tastatur
This page is translated by robot. You may
contact us
if you have any questions on this item.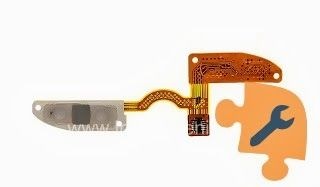 Ersatz-Chip Tastatur
Wenn Sie Probleme mit Ihrer Tastatur (Call-Schaltflächen und Menüs) haben oft Ausweg ist, sein Substrat (Chip) zu ersetzen. Wenn das Gerät nass wird, müssen Ruftasten oder Menüs nicht funktionieren, vervielfältigt, oder sind nicht so funktioniert wie es sollte — Ihnen einen Ersatz-Chip Tastatur benötigen.
Führen Sie vor Ort für 15 bis 50 Minuten.
Get this service via
mail-in worldwide
. Easy as 1-2-3-4, and top-level quality are guaranteed.
Ersatz-Chip Tastatur in einer Fachwerkblackberry
Tastatur (auch die "obere" Keyboard genannt) für Blackberry umfasst vier Schaltflächen: Rufen Sie, Menü, Zurück, Abbrechen Anrufen. Fast alle Blackberry-Modelle, sind diese Tasten mit der Haupttastatur ausgerichtet sind, aber in einigen Fällen, zum Beispiel Blackberry 9800/9810 Torch oder Blackberry P'9981 Porsche Design, ein separates Element ist die Tastatur. Chip Tastatur in einigen Fällen ein separates Bauteil ist.
Es ist wichtig zu beachten, dass die Tastatur nicht auf dem Blackberry-Modelle mit Blackberry OS 10 zur Verfügung, und ich muss sagen, schafft dies erhebliche Unannehmlichkeiten. Nachdem alle physischen Tasten ist viel bequemer zu bedienen, auch im Vergleich mit den erweiterten Gesten "Zehner".
Im Falle einer Beschädigung der Tastatur muss sie einfach ausgetauscht werden (oder ersetzen Sie sie mit einem Chip) — benutzen Sie das Gerät einfach unmöglich. Unter den häufigsten Probleme — doppelte Tastenanschläge, körperliche Schäden und Feuchtigkeit. Die Probleme werden in der Regel, indem ein Tastenfeld oder ihre Späne in Abhängigkeit von den Blackberry-Modelle und der Art der Zwischenräume gelöst. Unsere spezialisierten Service-Center Blackberry-Tastaturen zur Verfügung, ebenso wie Chips für sie, und kompetenten Spezialisten sind in der Lage, um die Ersatzteile "auf der Stelle" durchzuführen.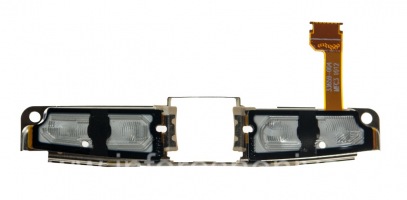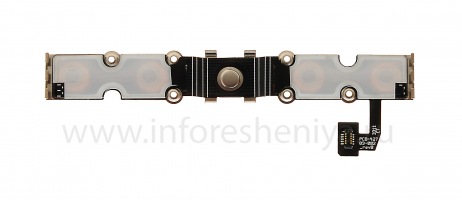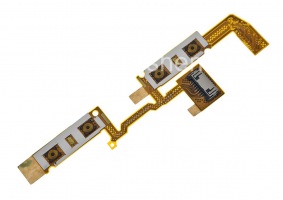 Chip Tastatur kann bei einigen Modellen Blackberry, einschließlich:
Blackberry P'9981 Porsche Design
Blackberry 9800/9810 Torch
Blackberry 9790 Bold
Blackberry 9850/9860 Torch
Die vollständige Liste der Modelle und Preise siehe oben Austausch mit dem "Preis der Dienstleistung für Ihr Modell von Blackberry».