Menggantikan keypad Chip
This page is translated by robot. You may
contact us
if you have any questions on this item.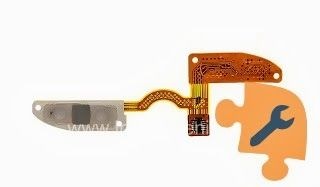 Menggantikan keypad Chip
Jika Anda memiliki masalah dengan keyboard tambahan (tombol call dan menu) sering jalan keluar adalah dengan mengganti substrat (chip). Jika unit menjadi basah, tombol panggilan atau menu tidak bekerja, digandakan, atau tidak bekerja sebagaimana mestinya — Anda membutuhkan keypad pengganti chip yang.
Lakukan di tempat bagi 15-50 menit.
Get this service via
mail-in worldwide
. Easy as 1-2-3-4, and top-level quality are guaranteed.
Menggantikan sirkuit keypad oleh pusat layanan berkualitas BlackBerry
Keyboard tambahan (juga disebut "top" Keyboard) untuk BlackBerry meliputi empat tombol: Call, Menu, Kembali, Batal Panggil. Hampir semua model BlackBerry, tombol-tombol yang selaras dengan keyboard utama, namun dalam beberapa kasus, misalnya, BlackBerry 9800/9810 Torch atau BlackBerry P'9981 Desain Porsche, keypad adalah elemen yang terpisah. Microcircuit keypad dalam beberapa kasus, komponen terpisah.
Penting untuk dicatat bahwa tombol tidak tersedia pada model BlackBerry yang menjalankan BlackBerry 10, dan saya harus mengatakan, ini menciptakan ketidaknyamanan yang cukup besar. Setelah semua tombol fisik jauh lebih nyaman untuk digunakan, bahkan dibandingkan dengan gerakan maju "puluhan".
Dalam hal kerusakan keypad itu hanya perlu diganti (atau menggantinya dengan sebuah chip) — menggunakan perangkat akan tidak mungkin. Di antara masalah umum — duplikat keystrokes, kerusakan fisik dan kelembaban. Masalah biasanya diselesaikan dengan mengganti atau keypad, atau IC, tergantung pada model dan alam kesenjangan BlackBerry. keypad kami pusat layanan khusus BlackBerry yang tersedia, serta chip untuk mereka, dan spesialis yang kompeten dapat melakukan penggantian suku cadang "di tempat".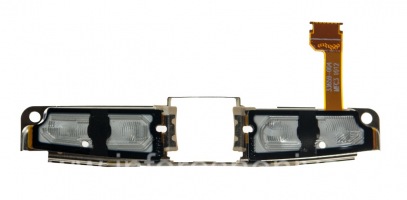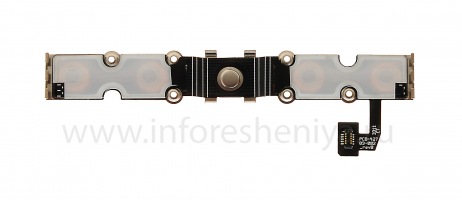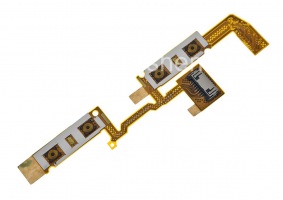 chip keypad bisa pada beberapa model BlackBerry, termasuk:
BlackBerry P'9981 Porsche Desain
BlackBerry 9800/9810 Torch
BlackBerry 9790 Bold
BlackBerry 9850/9860 Torch
Daftar lengkap model dan harga pengganti, lihat di atas dengan bantuan dari elemen "harga layanan untuk model BlackBerry».