Austauschen der Mitte des Rumpfes
This page is translated by robot. You may
contact us
if you have any questions on this item.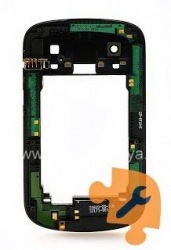 Austauschen der Mitte des Rumpfes
Austauschen der mittlere Teil des Körpers durchgeführt, um das Aussehen zu aktualisieren, Probleme mit dem Lautsprecher oder andere Komponenten in diesen integriert. Führen Sie vor Ort für 10-30 Minuten.
Get this service via
mail-in worldwide
. Easy as 1-2-3-4, and top-level quality are guaranteed.
Austauschen der Mitte des Rumpfes in einer Fachwerkblackberry
Der mittlere Teil des Körpers ist ein sehr wichtiges Element, und eine teure Gehäuse. Es ist einfach zu erklären: Es ist dieses Element Berry Gehäuse eine große Anzahl von Chips, Antennen, Kontakte und Anschlüsse enthält. In manchen Fällen zählt der mittlere Teil des USB-Anschluss und Audio-Buchse und einen Flash-und Mediensprecher. Das ist, warum dieses Element so schnell wie möglich ist dringend Ersatz im Falle eines Schadens.
Neben seiner funktionellen Belastung der Mittelteil erzeugt ein Bild von einem externen Gerät, wie zum Beispiel auf dem Blackberry 9900 oder 9700/9780 — seine matte Textur und sieht gut aus und sorgt für eine zuverlässige "Fixierung" in der Hand, so dass die Maschine nicht abrutscht.
Austauschen der Mitte des Rumpfes — Herausforderung, die unsere Experten durchführen "auf der Stelle", und Sie müssen nicht, um das Gerät für längere Zeit verlassen. Zum Ersatz verwenden wir Ersatzteile, die spezifisch für verschiedene Geräte Black sind (zB für Z10 und Q10, gibt es verschiedene Arten des Mediums). Aktualisieren Sie die Gehäuseelement kann das Smartphone Sie für eine lange Zeit zu gefallen.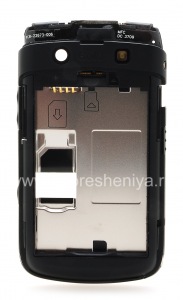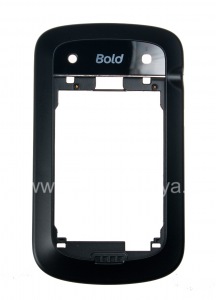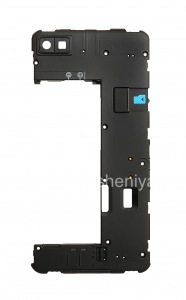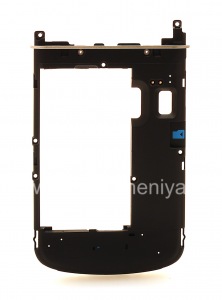 Der mittlere Teil kann auf fast alle Modelle von Blackberry, einschließlich Fassung:
Blackberry-Z30
Blackberry-Z3
Blackberry-Z10
Blackberry-Q10, Q5
Blackberry P'9981 Porsche Design
Blackberry 9900/9930 Bold
Blackberry 9700/9780 Bold
Blackberry 9000 Bold
Die vollständige Liste der Modelle und Preise siehe oben Austausch mit dem "Preis der Dienstleistung für Ihr Modell von Blackberry».