Remplacement du milieu de la coque
This page is translated by robot. You may
contact us
if you have any questions on this item.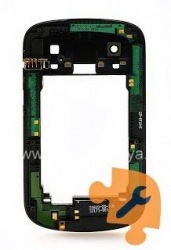 Remplacement du milieu de la coque
Remplacement de la partie médiane du corps est fait pour mettre à jour l'apparence, de résoudre les problèmes avec le haut-parleur ou d'autres composants intégrer. Effectuer sur place pendant 10-30 minutes.
Get this service via
mail-in worldwide
. Easy as 1-2-3-4, and top-level quality are guaranteed.
Remplacement du milieu de la coque dans un centre de service spécialisé BlackBerry
La partie centrale du corps est un élément très important et un logement coûteux. Il est facile à expliquer: il est cet élément de logement BlackBerry contient un grand nombre de puces, les antennes, les contacts et les connecteurs. Dans certains cas, la partie médiane comprend le connecteur USB et jack audio, et un flash et multimédia haut-parleur. Voilà pourquoi cet élément est un besoin urgent de remplacement en cas de dommages aussi rapidement que possible.
En plus de sa charge fonctionnelle, la partie médiane crée une image d'un périphérique externe, comme sur la — sa texture BlackBerry 9900 ou 9700/9780 mat et semble bon et fournit une "fixation" fiable dans sa main, de sorte que la machine ne glisse pas.
Remplacement du milieu de relever le défi de — de la coque que nos experts effectuent "sur place", et vous ne devrez pas laisser l'appareil pendant une longue période. Pour le remplacement, nous utilisons des pièces de rechange qui sont uniques à différents terminaux BlackBerry (par exemple pour les Z10 et Q10, il existe différents types de milieu). Mettre à jour l'élément de boîtier, le smartphone peut vous plaire pendant une longue période.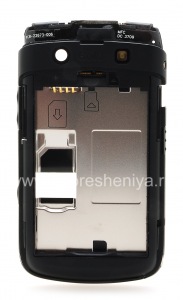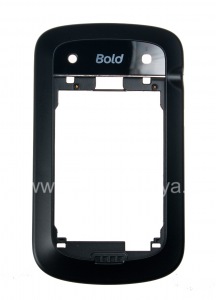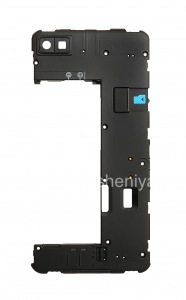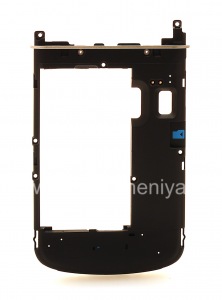 La partie centrale peut être remplacé sur presque tous les modèles de BlackBerry, y compris:
BlackBerry Z30
BlackBerry Z3
BlackBerry Z10
BlackBerry Q10, Q5
BlackBerry Porsche Design P'9981
BlackBerry 9900/9930 Bold
BlackBerry 9700/9780 Bold
BlackBerry 9000 Bold
La liste complète des modèles et les prix voir ci-dessus le remplacement en utilisant le «prix du service pour votre modèle de BlackBerry».