Configuring BlackBerry
This page is translated from Russian by robot. You may
contact us
if you have any questions on its content.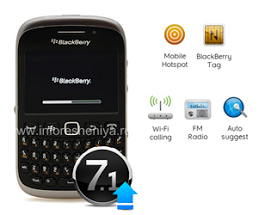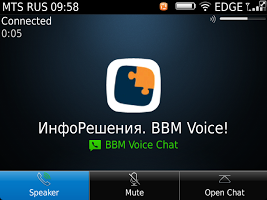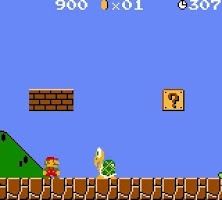 What does the "Customize BlackBerry»?
↓ Go to the price and description of services
Smartphones BlackBerry — this wonderful device that can deal. However, to get started with your smartphone BlackBerry often need to first conduct primary options: unlock by operator or activate BlackBerry ID and the BBM, to establish a stable operating system and support for the Russian language, a set of programs, set up your email.
The most important component of BlackBerry software is the operating system, or BlackBerry OS — it affects the user experience BlackBerry, speed of response to user actions, battery life, and, of course, possible. Rely on the professionals, and your device will run the most stable version of the operating system, which will make your BlackBerry really reliable assistant. If you need to read e-books programs, view DOC, XLS and of PDF-documents, maps, and traffic jams, as well as other programs and themes, ring tones? Treat!
To work correctly BlackBerry smartphone OS versions 5-7 also connect a special service, BlackBerry the Service of Internet (the BIS) , and set up job mailbox Email and other BlackBerry services through BIS.
During setup, you will get answers to your questions about BlackBerry, its capabilities, and advice to help both beginners and advanced users. We have extensive experience and provide services for setting up and repair all models BlackBerry smartphones.
for BlackBerry — Services remotely
Some of the very important services, such as unlocking BBM and Wi-Fi for the PCT-devices, unlocking the operator at 0 attempts to enter the code, and change layouts with QWERTZ / AZERTY on a QWERTY, available for regional clients. Learn more at Configure BlackBerry remotely .
BlackBerry Unlock and St-up services worldwide delivery
Even if you are far from our service center in Moscow, Russia, — you can get all the services on BlackBerry unlock and set-up via mail-in worldwide delivery. Unlocking sim-card, BlackBerry Anti-Theft Protect and Factory Reset protection, firmware install, recovering BlackBerry, and more! Quality services are guaranteed, and that is simple as 1-2-3-4!

If there is no BlackBerry service center you trust in your city — ship the device for unlocking and set-up to Inforesheniya professional service center! More information on Shipping Services page.
How much is BlackBerry setting?
↓ Go to the price and description of services
Despite the presence of many forums on the Internet with information about how to configure BlackBerry, we invite you to use our services. Why? There are several reasons:
It's not so easy. BlackBerry enough "capricious", and, often, any given smart phone behaves unpredictably.
Setting BlackBerry takes time, and if you have not done this — you spend up to a few days to study your desired issue even in the presence of certain technical knowledge and experience.
If you yourself take up operations with BlackBerry, you are responsible for the result. Often after such an initiative to come to us "okirpichennymi", that is, non-working, devices.
We will carry out the correct setting. Entrust your BlackBerry professionals, — we give a guarantee on the work performed.
In the process of setting our specialists not only qualitatively and quickly set up your phone, and will consult on all your BlackBerry issues.
Repair BlackBerry
We provide a range of services not only for setting up BlackBerry, but also engaged in repair BlackBerry all models. If you do not turn on the machine, the buttons stopped working, if you drop your phone in water or broken screen, or you have another hardware issue that requires repair — we will do our best to return your phone full functionality. Description and repair prices of all models you can see on page Repair and service BlackBerry .
Description Tuning BlackBerry services and prices
BlackBerry adjustment cost depends on the amount of services that you need. Below you can find a list of services and prices.
Our services for setting up BlackBerry you can enjoy on-site at your office or at home in Moscow. In this case you will not need to leave your smartphone for a long time — do everything in place. You can also come to the office area , or arrange a courier, who will deliver your BlackBerry for adjustment or repair to our office.